Meet Dr. Joshua Kruse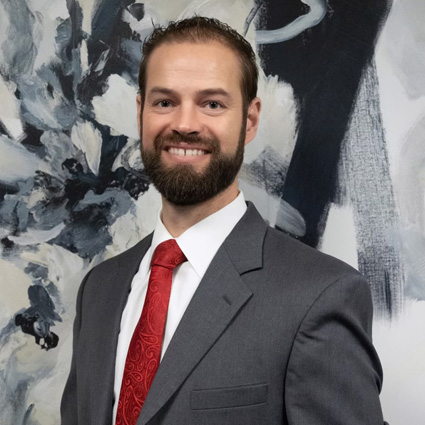 Dakota Dunes native Dr. Kruse has been helping people live healthier, happier lives through chiropractic care for over a decade. His academic studies began at Colorado State University, shortly before he transferred to Northwestern Health Sciences to complete his Bachelor of Science in Human Biology and Doctor of Chiropractic degrees.
Since his graduation in 2006, Dr. Kruse has been compassionately serving patients of all ages and walks of life. Growing up in a chiropractic family, he understands the benefits of a natural approach to health care.
Find out more about Dr. Kruse and how he might use his knowledge and expertise to get you out of pain and live your life to the fullest.
EXPLORE OUR SERVICES »

Why Chiropractic Care?
Not only did Dr. Kruse grow up exposed to chiropractic care, but he watched it change the lives of close family friends. His parents knew a couple that had a little girl with a severe condition. So severe, in fact, that she had to be put on a respirator following years of halted breathing in the middle of the night.
After years of trial and error, Dr. Kruse's father convinced them to try chiropractic care. In only a few visits, the little girl no longer needed the respirator. She went on to run track in college on a full-ride scholarship.
From that point forward, Dr. Kruse really understood the toll that even the smallest brain-to-body miscommunication can take on people both young and old. He has remained committed to help his community restore quality of life by simply encouraging the body to heal as it knows best.
Additional Accreditations
In addition to his bachelor and doctorate degrees, Dr. Kruse is actively involved in the following associations:
South Dakota Chiropractic Association (Board Member)
Sioux City Grown Organization (SCGO)
Dakota Valley Business Council
Siouxland Chamber of Commerce
American Chiropractic Association
Outside the Practice
When he is not busy at Kruse Chiropractic, Dr. Kruse takes advantage of the outdoors with his wife, Katherine. Together, they enjoy boating, fishing, hunting, bicycling, snowboarding, and golfing.
Get Started Today
Dr. Kruse is excited to get to know you and your loved ones and support you through individualized chiropractic care. Contact our practice to learn more and get started today!

Dr. Joshua Kruse | (605) 217-2100